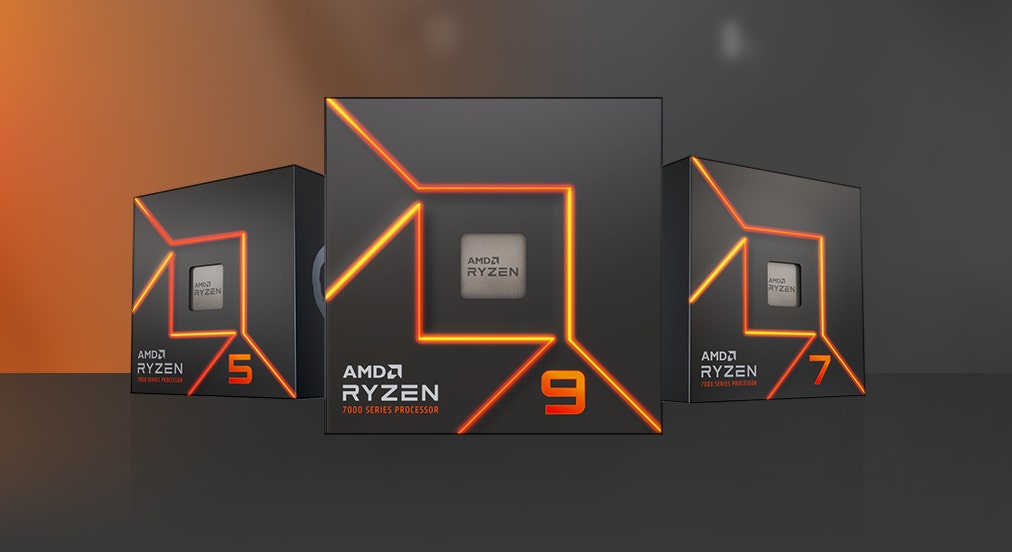 GAMING PERFORMANCE OPTIMIZED FOR EFFICIENCY
AMD Ryzen™ 9 7900, AMD Ryzen™ 7 7700, and AMD Ryzen™ 5 7600 processors. With easy overclocking1, low power usage, and premium AMD Wraith coolers included in the box, these AM5 CPUs deliver the high performance and high efficiency serious gamers demand.

1. Overclocking AMD processors and memory, including without limitation, altering clock frequencies, multipliers or memory timing, and/or voltage to operate outside of AMD's published specifications will void any applicable AMD product warranty, even when enabled via AMD hardware and/or software. This may also void warranties offered by the system manufacturer or retailer. GD-26.